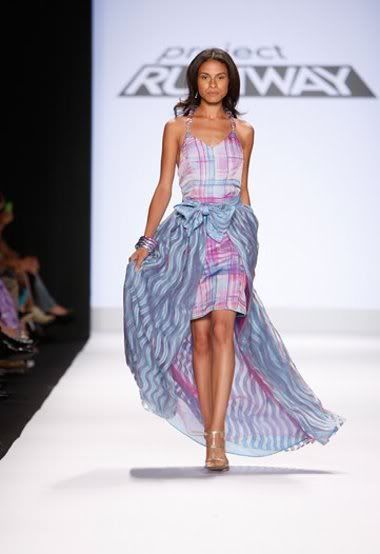 Terrible proportions.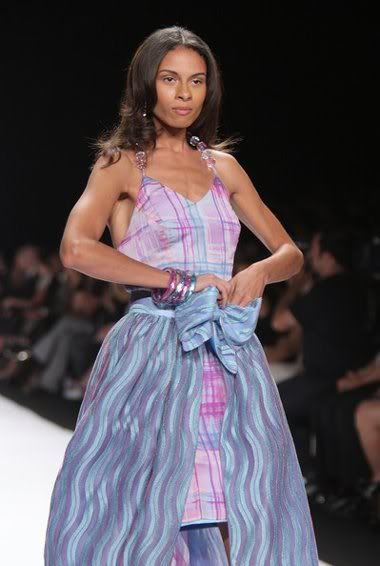 She can't keep a straight face in this getup.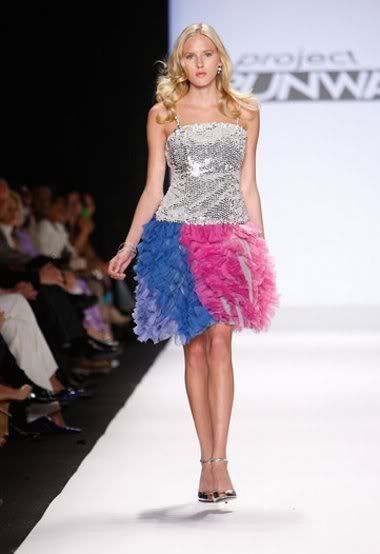 Killer clowns from outer space.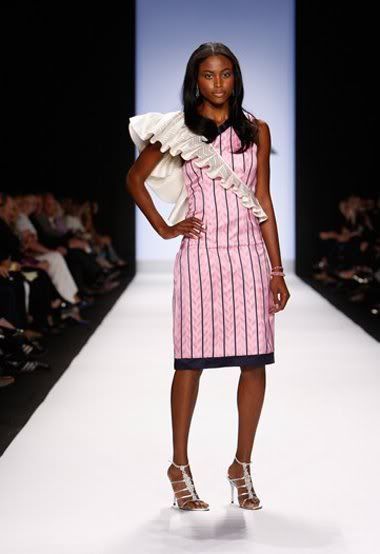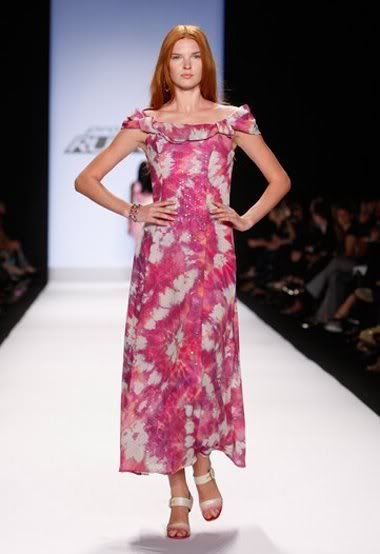 Laura Ashley threw up and this print came out.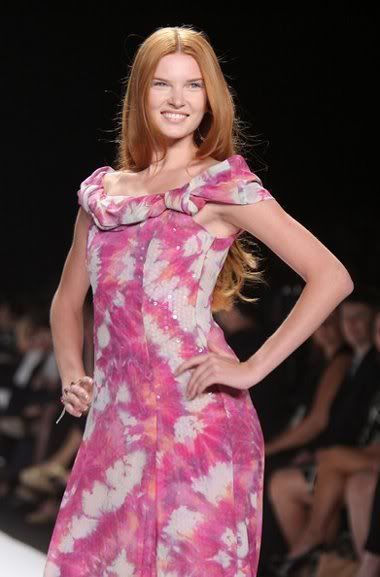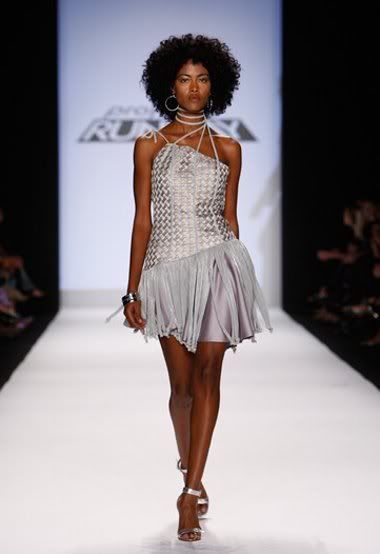 I normally like asymmetry, but this look simply isn't flattering. Maybe w/o the fringe. Dammit Suede, edit.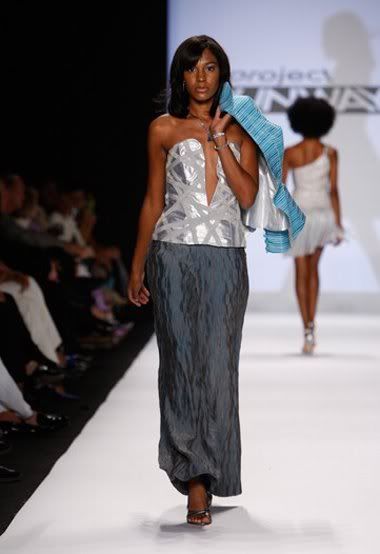 Can this get any uglier?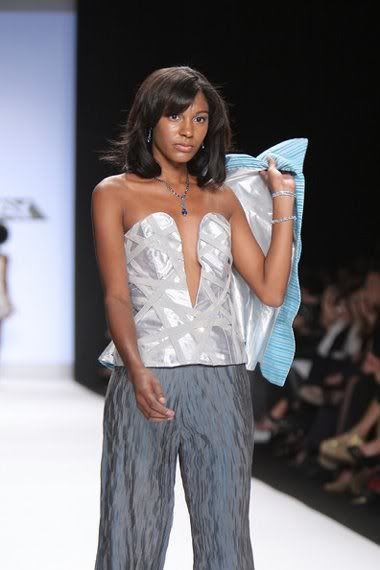 The answer is yes. Those are pants. You can tell a guy made this top too, it looks extremely uncomfortable.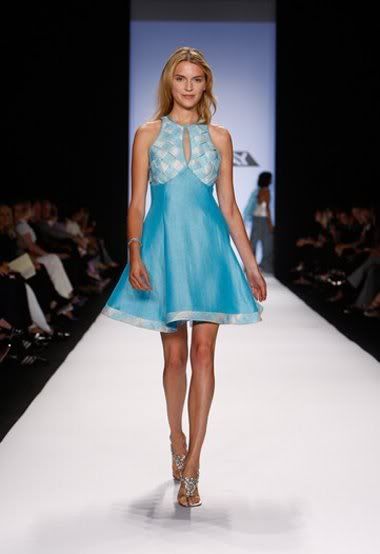 Cute shape, but basket weaving on the boobs?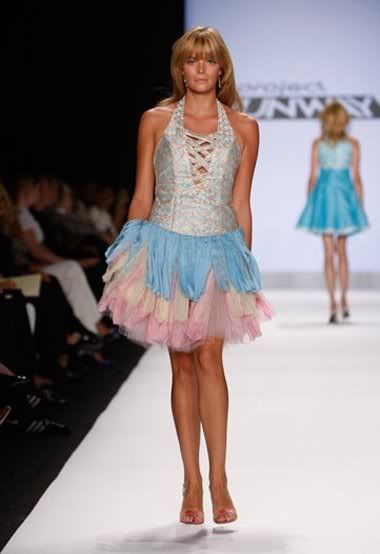 Cheap and trashy. Somehow reminds me of those Lisa Frank stickers I used to like when I was 5.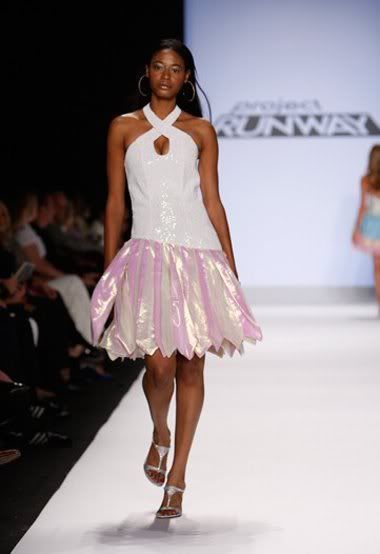 F'ing terrible. The asymmetrical hem makes this whole look appear sloppy.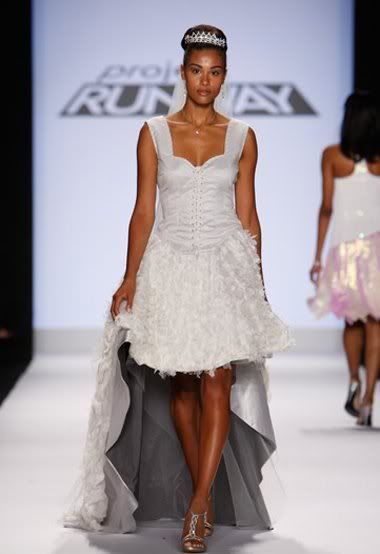 Goth girls wear corsets, but I don't know any goth girls who would wear this in their wedding. At least it kind of echoes the first look...?