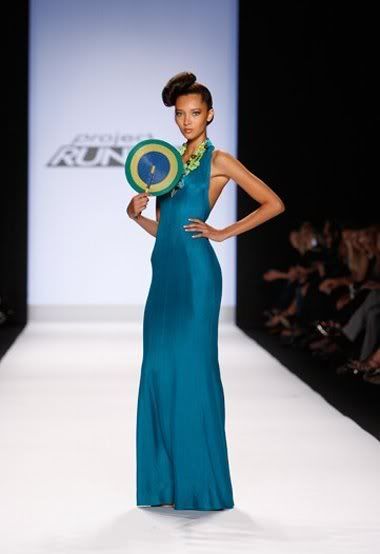 Beautiful color, cool styling.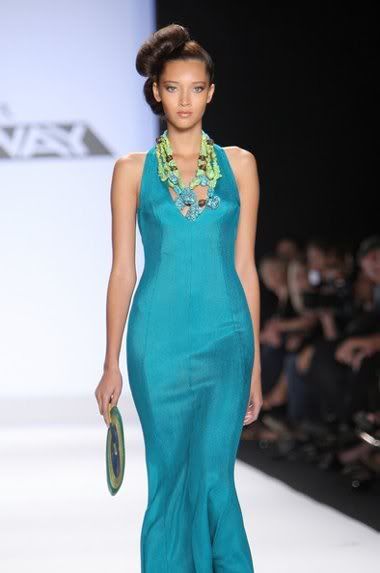 For as little time as they have to fit their models, this fits her like a glove.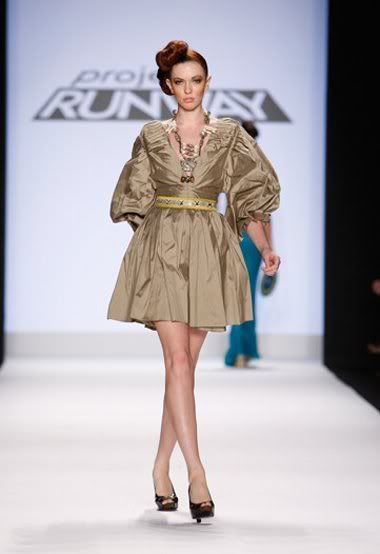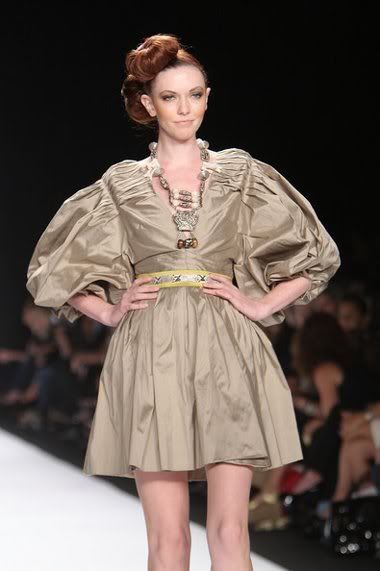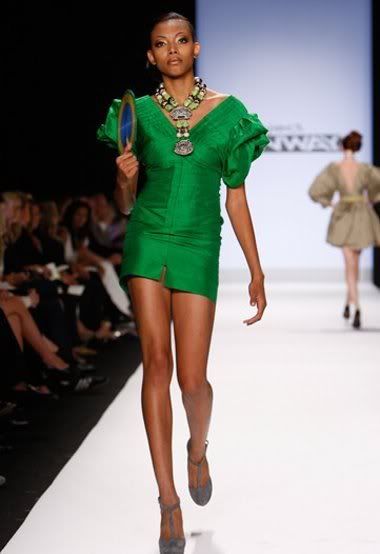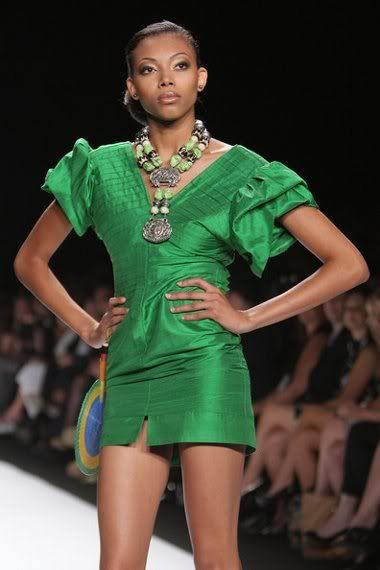 Beautiful sleeves, full sleeves and shoulders but still shows her figure.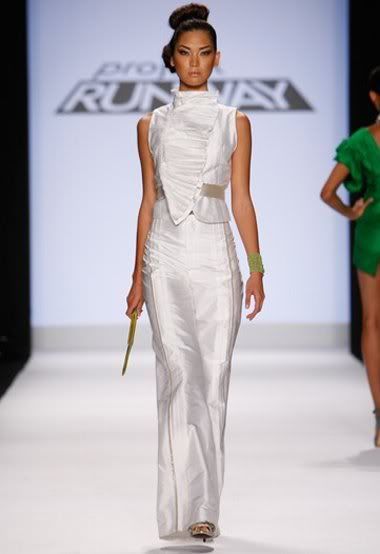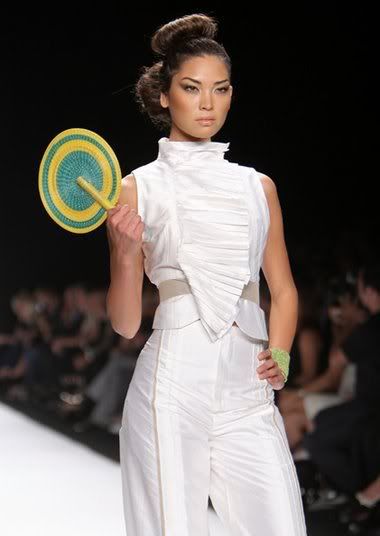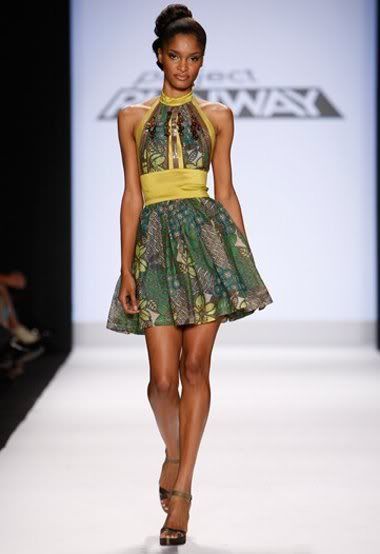 Cute, but perhaps too easy.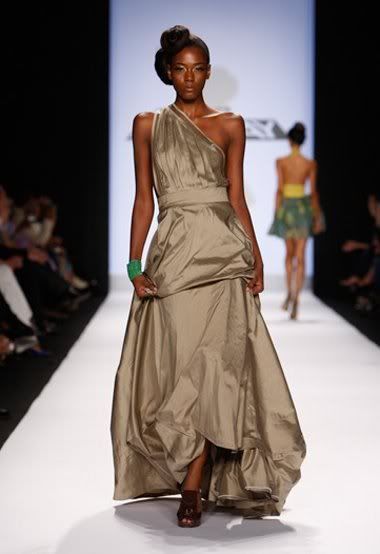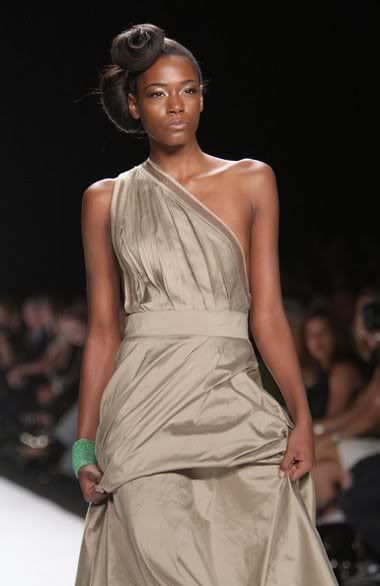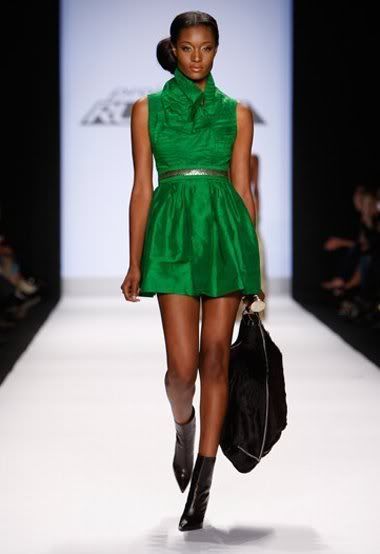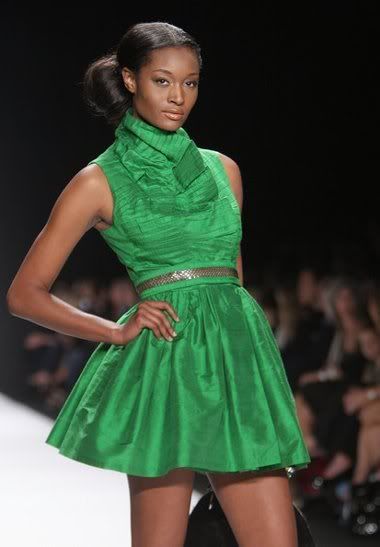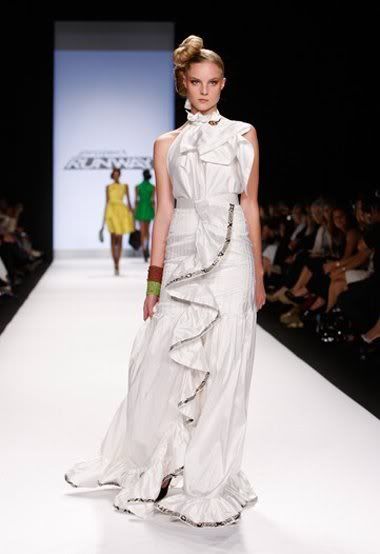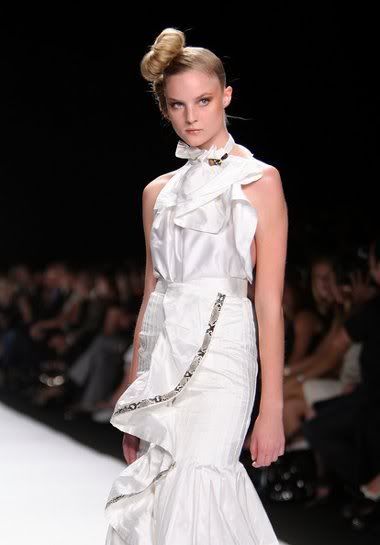 Why couldn't she have made something like this for the wedding dress challenge? It brings your eye in at so many interesting places.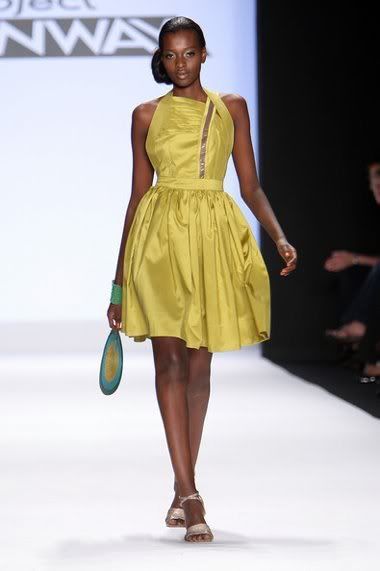 Very interesting and intricate.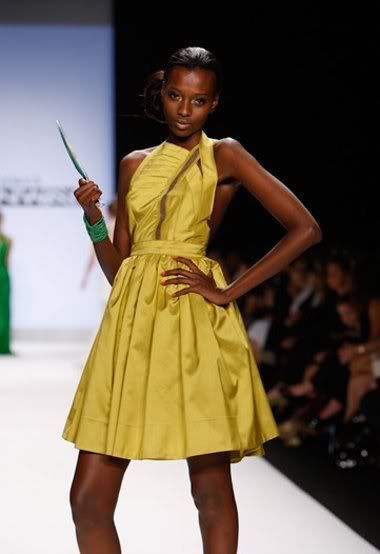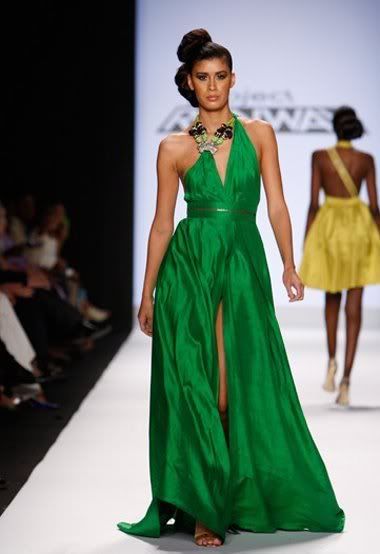 This is a miss for me because of the way it makes her boobs look like htey both go too much to the right. Easy to fix too, it is a shame this is her final look.