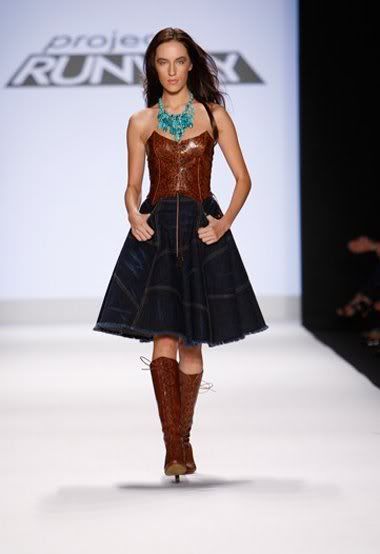 After seeing his output on the show, this first piece was surprising because of the level of tailoring involved. However, nothing about this, or the rest of the collection says Spring 2009.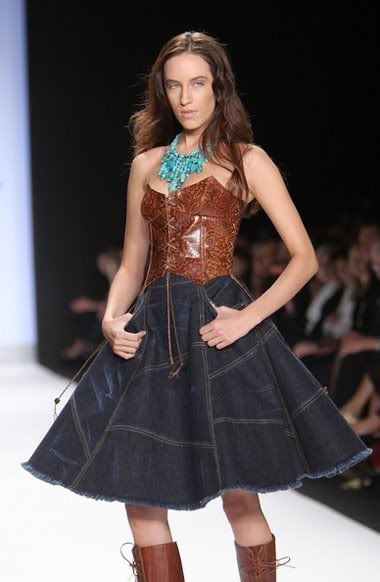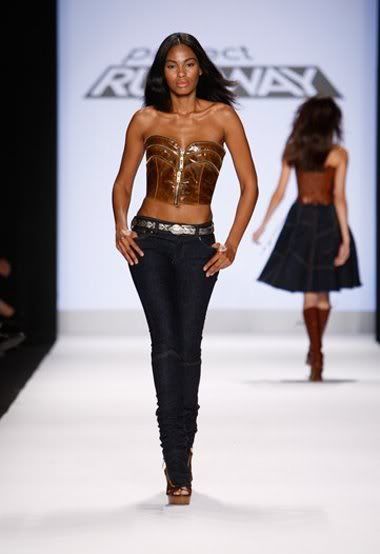 Proportions=terrible. A guys idea of what a woman should wear.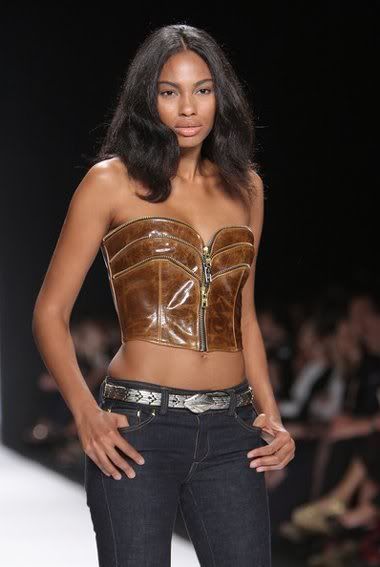 I'd wear these jeans though.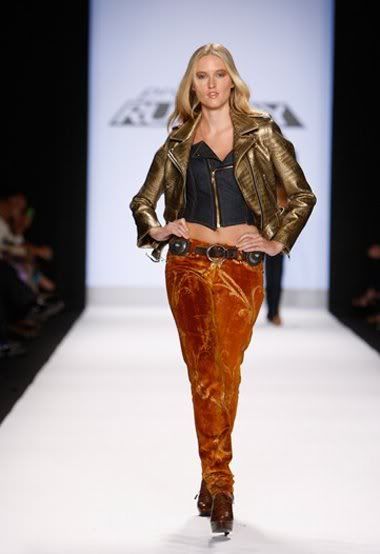 I can't get past these pants. Gross.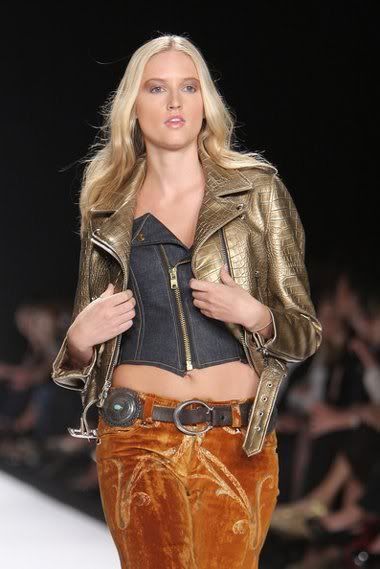 And a motorcycle jacket style corset? How is that country?
Using that fabric for a pant is all wrong, it could have made a cute skirt.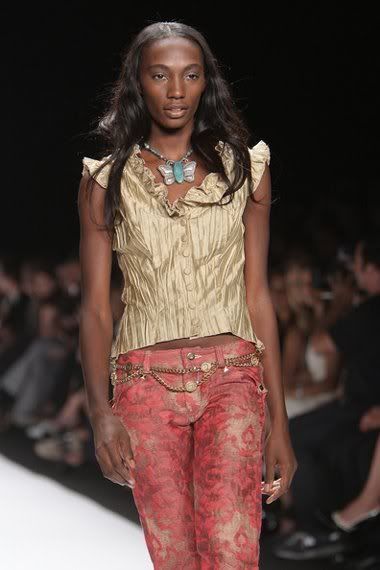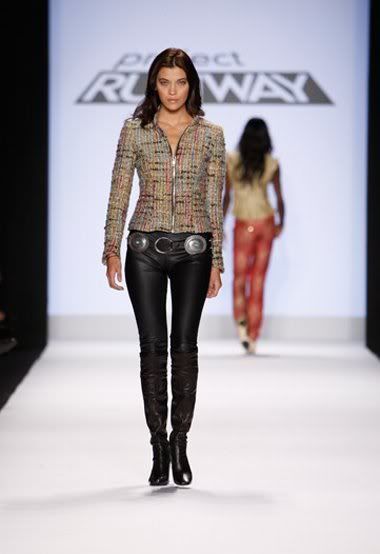 Tweed and leather? Mixing fabrics is great, Joe, but preppy and biker never mix.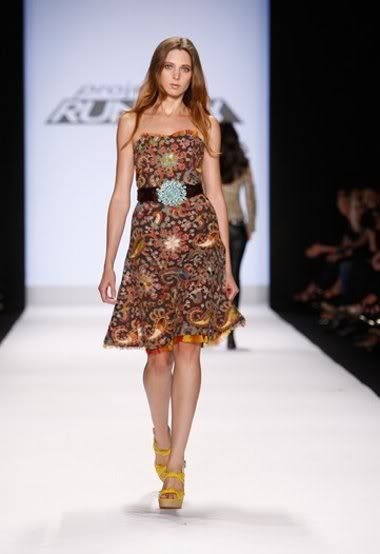 Freaking adorable, where can I buy this?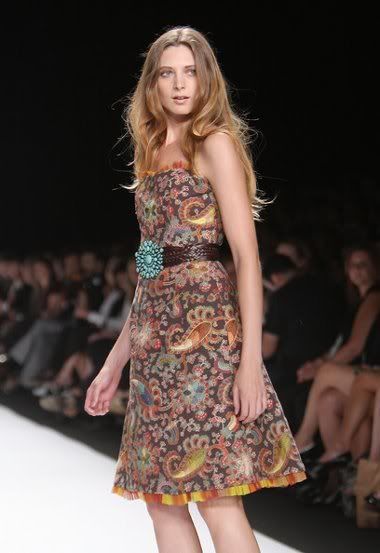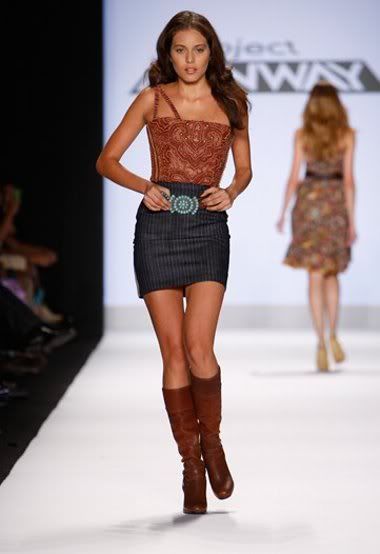 Stupid two straps- ahhh.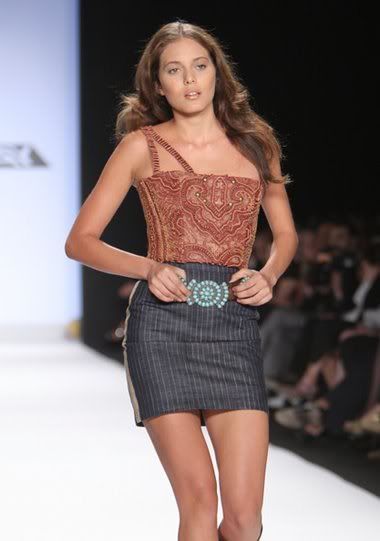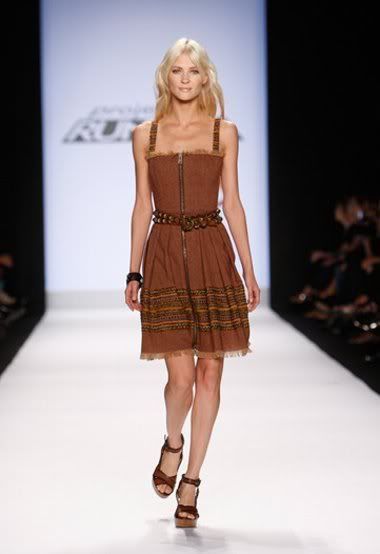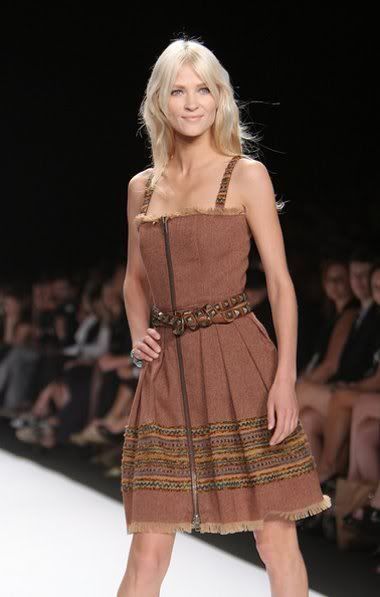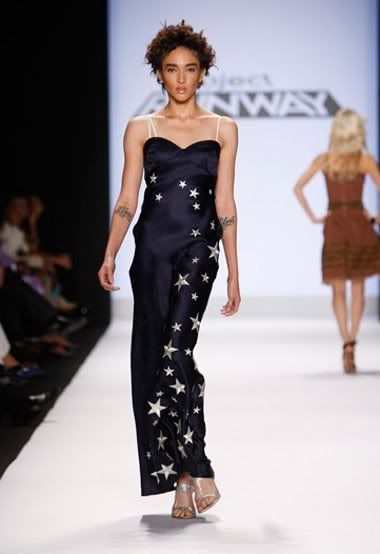 Why two straps on one shoulder? It doesn't add anything; it is simply distracting.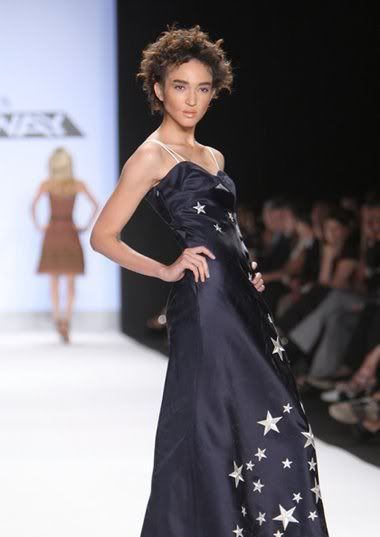 Is it legal to burn this in protest?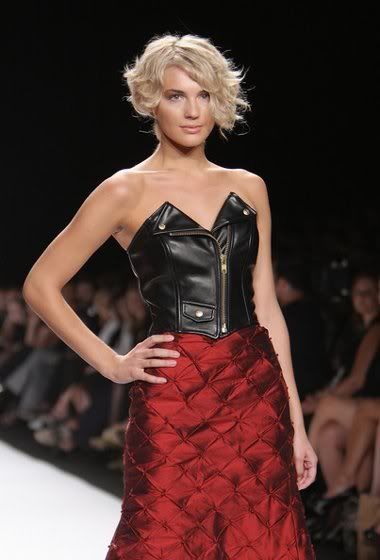 I hope she was really careful zipping this up. Pretty skirt, but it is many geographical regions away from the opening look.