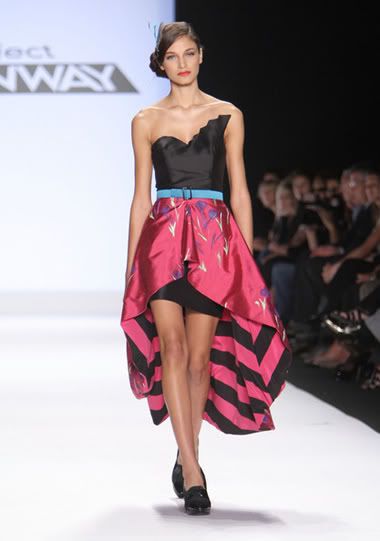 Kinda cool. I like stripes and flowers together. Good colors.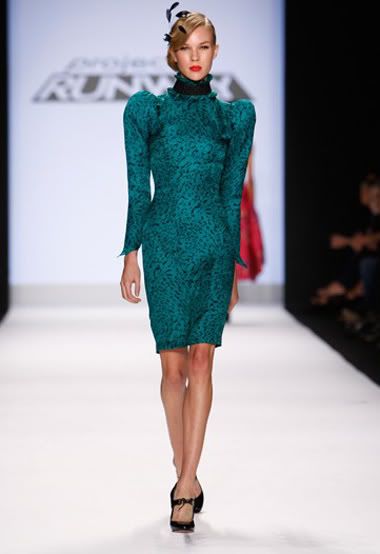 Cruella Deville seems to be a personal hero of Kenley's.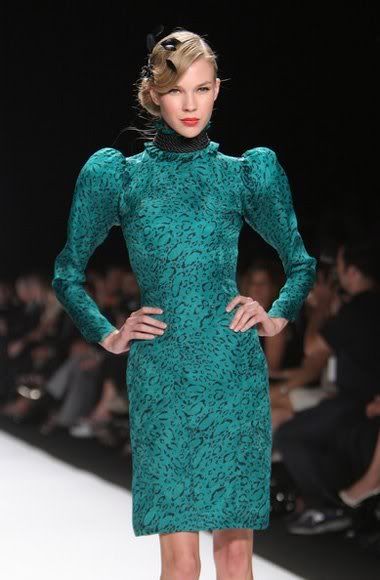 Of course she didn't listen to Tim about having the rope around a model's neck. It is really heavy, like this fabric.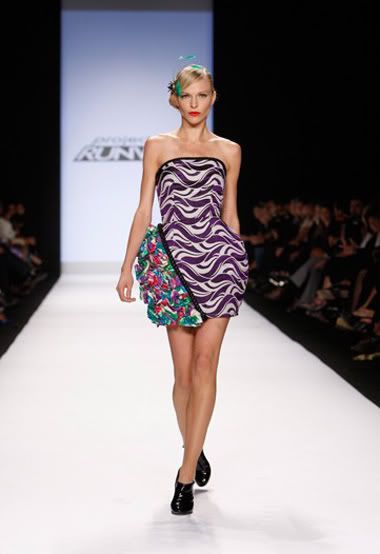 Gross.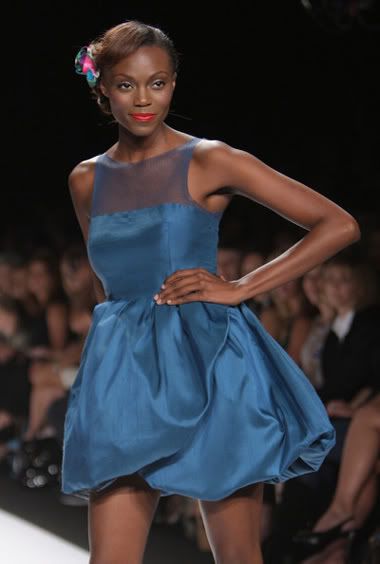 Very cute. Bridesmaid's dress though? Eh.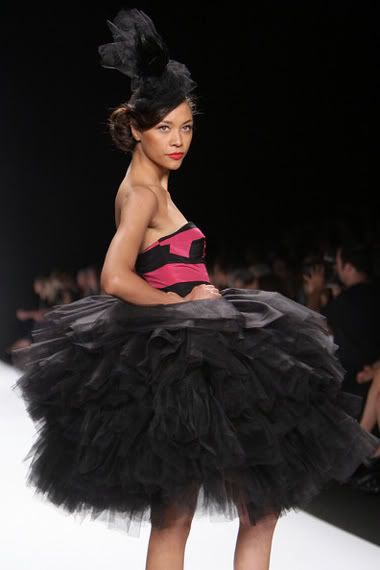 This belongs on Sex and the City. Very New York, but also Very Alexander McQueen.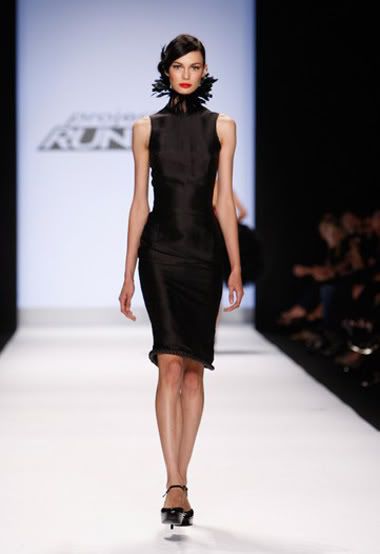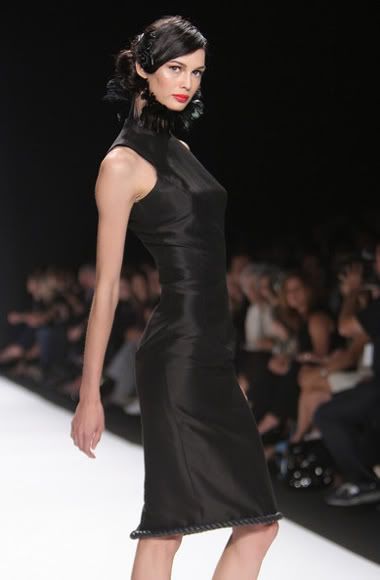 Abraham Lincoln.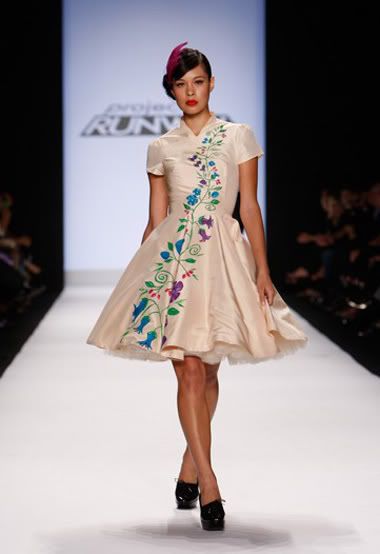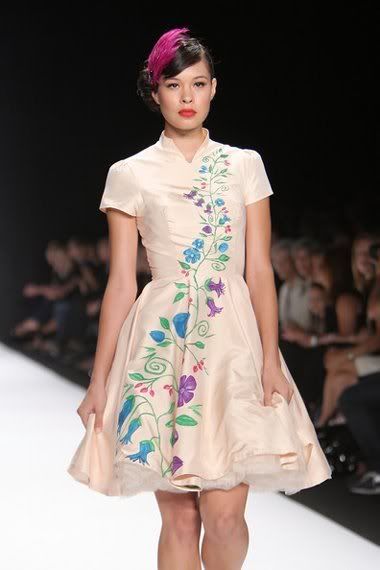 Like Joe's paisley dress, I would wear this as-is.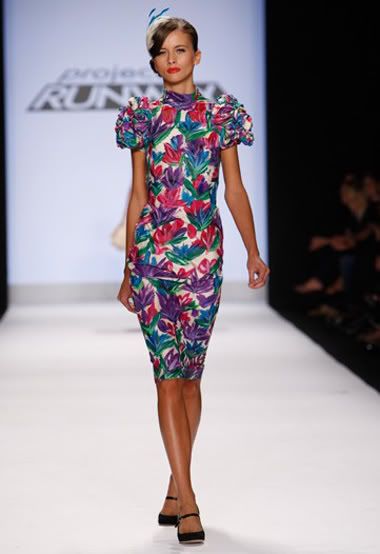 Golden girls.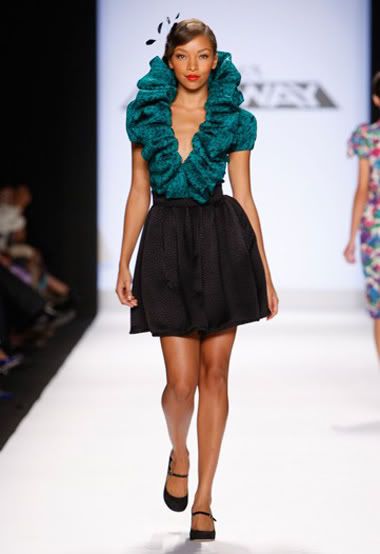 Ugly fabric, not fall at all.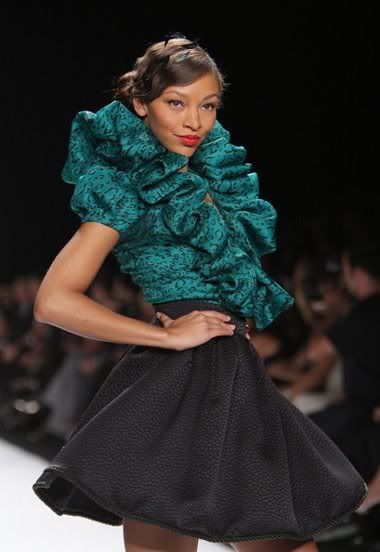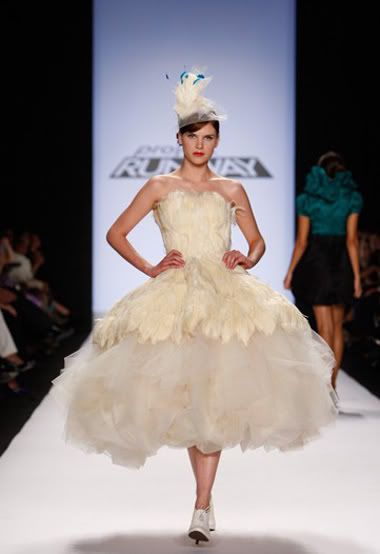 Pretty.