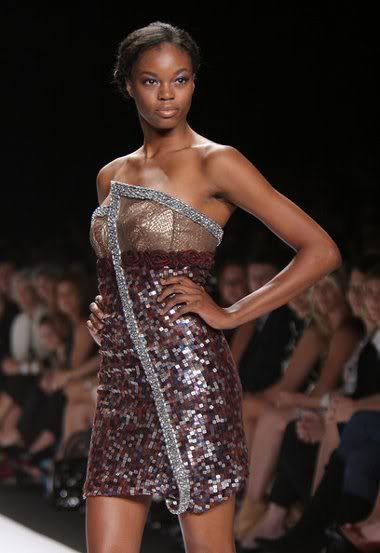 Pretty.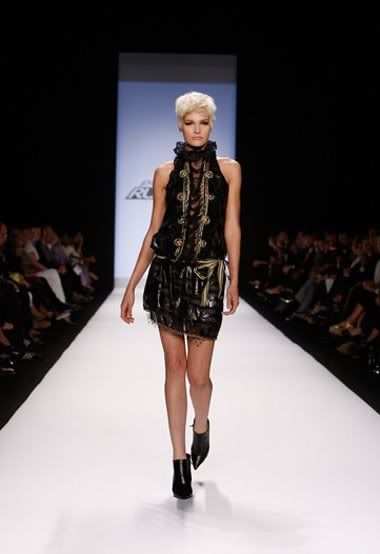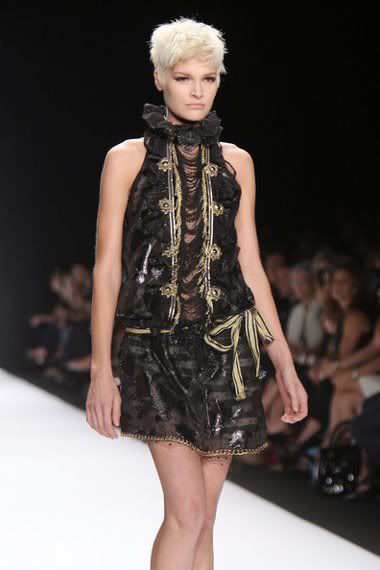 Doesn't need the bow.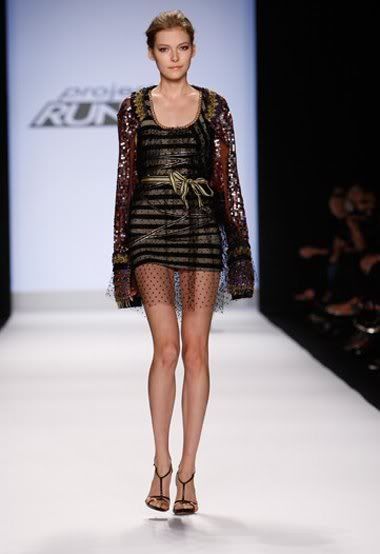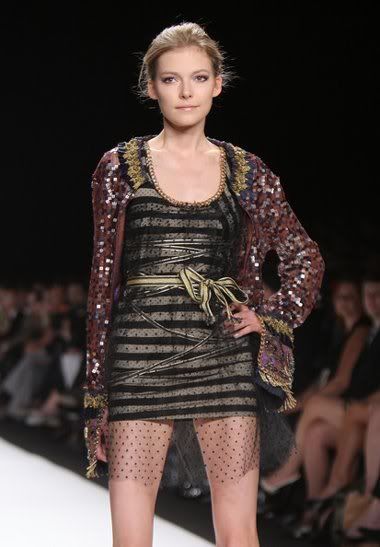 Eh, kinda cool idea. Looks really itchy.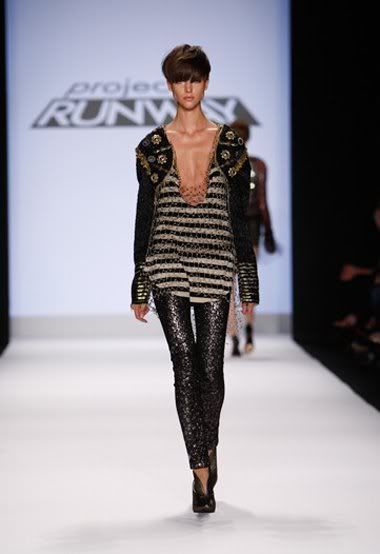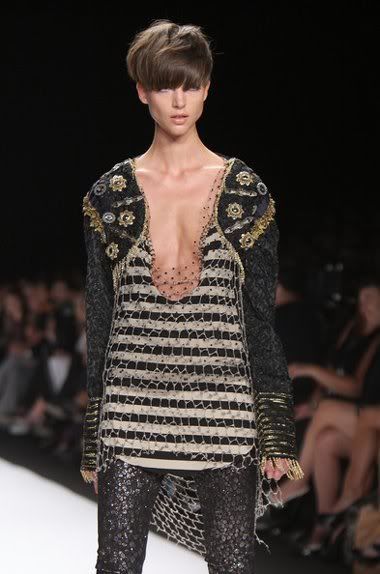 Androgyny is cool when done well, but not here. Tacky medallions and weird boob area.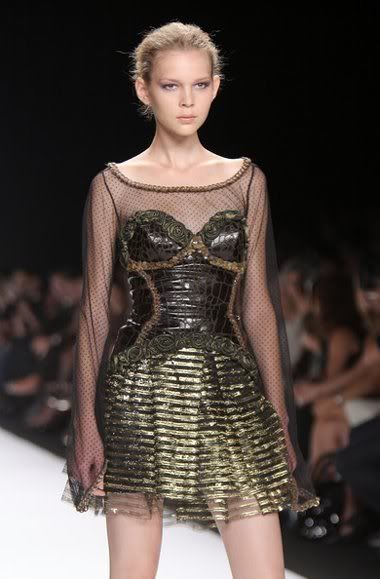 Ew, mesh.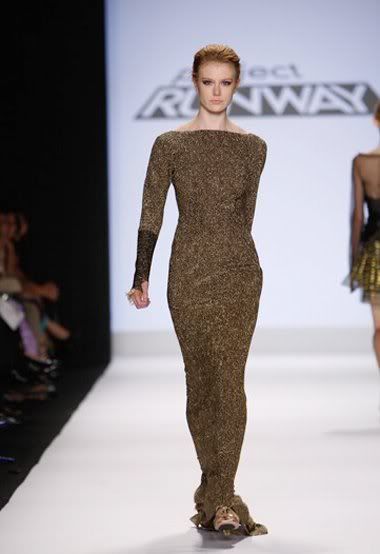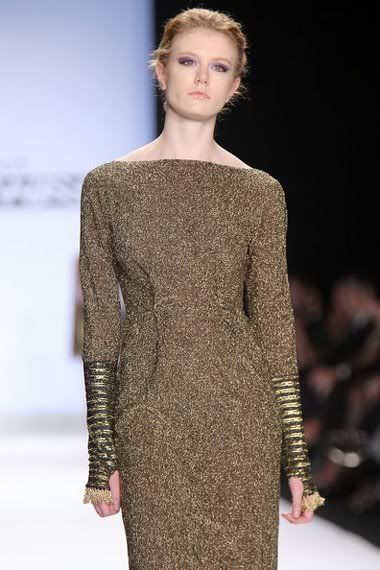 She looks sad in this dress, I would be too if I had to carry the weight of 400 potato sacks.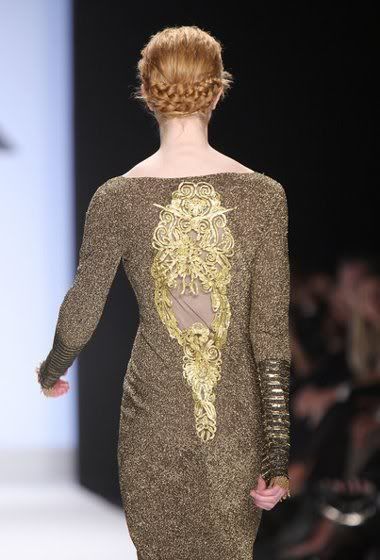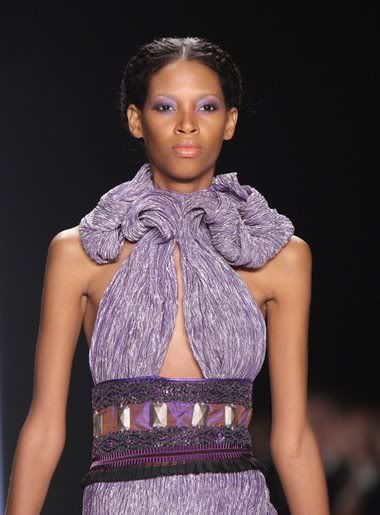 Could have easily left this whole piece out of the show.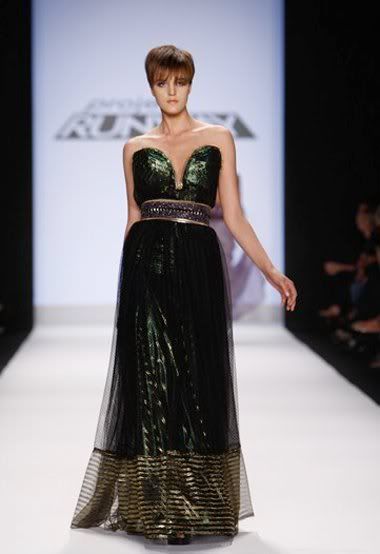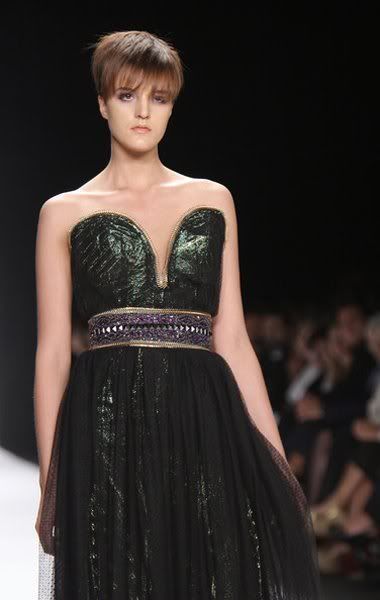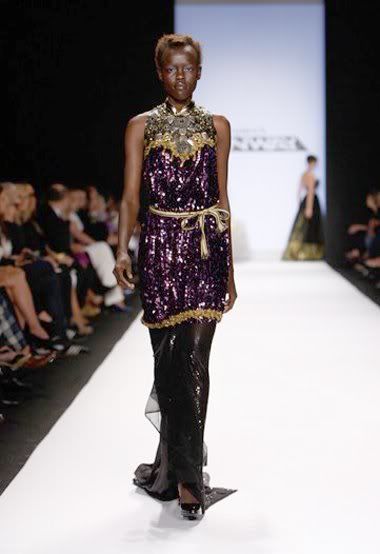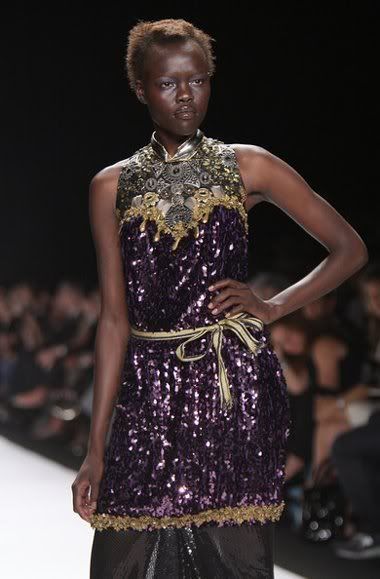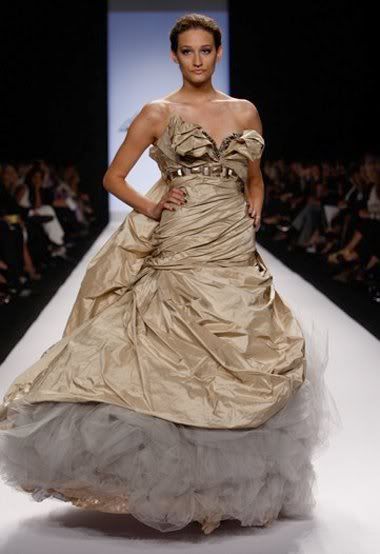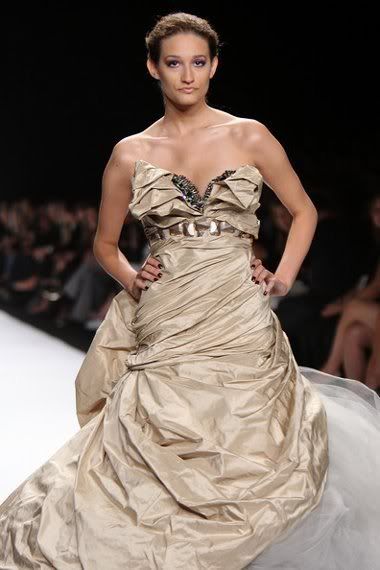 Her boobs overfloweth.